The Sahara Development Group, Inc. was founded in 1995 by

Dorothy (Dee) Miller. Sahara specializes primarily in Technical Writing, Medical/Regulatory Writing, Courseware Development, and Technical Illustrating services.

Introduction

In collaboration with various resources, we provide the following services to clients: technical writing, medical writing, regulatory writing, docs to support 510K submissions, illustrating, editing, courseware development, project management, specification writing, test script development, SOPs, graphic design, translation services, proposal writing, user interface design, instructional design, training (custom), product development, software design.

Sahara Development Group, Inc.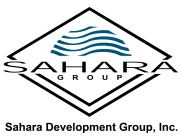 Sahara Press

In response to requests from clients to provide training and quick reference guides, we will be launching a series of manuals that address common issues such as Using FrameMaker, Creating Software Specs, Technical Writing basics, etc.